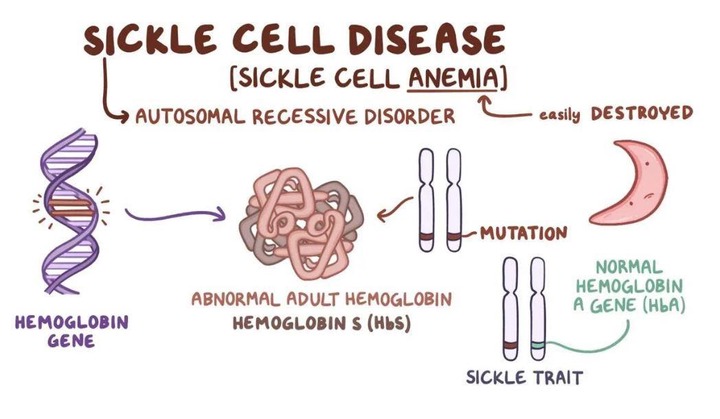 Anemia is the common crisis that is associated with sickle cell disease, because with sickle cell diseases the red blood cells die early.
Photo Credit: Osmosis
Sickle cell anemia (SCA) or Sickle cell disease (SCD) is a disorder with an anemic crisis that occurs repetitively and frequently with differences in each severity. Normal red blood ...
Proceed to Read Full Article >
>