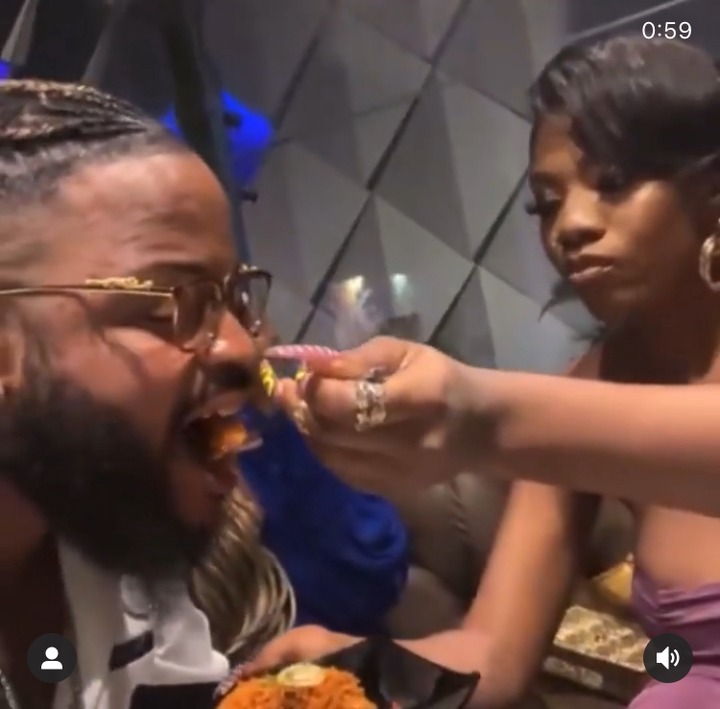 Angel caused reactions online after she was caught feeding WhiteMoney during their trip to Abuja.
Angel and WhiteMoney traveled to Abuja together. After they arrived in Abuja and were received by a lot of fans. They decided to have dinner before preparing for their late-night event.
During the dinner, Angel was sitting opposite WhiteMoney, ...
Proceed to Read Full Article >
>