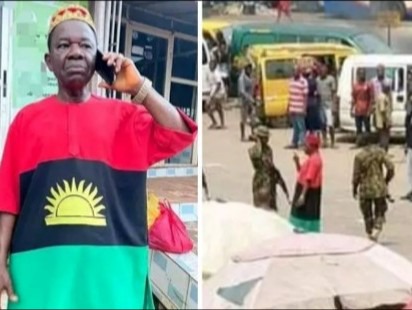 It is no longer news that the popular Nollywood actor Chiwetalu Agu was arrested for wearing an illegal IPOB outfit.
However, he should be prosecuted to teach Igbos supporting IPOB a great lesson.

Image source: Twitter
Why should he be prosecuted?
He should be prosecuted so that Igbos who may want to flaunt the illegal IPOB regalia will learn a ...
Proceed to Read Full Article >
>