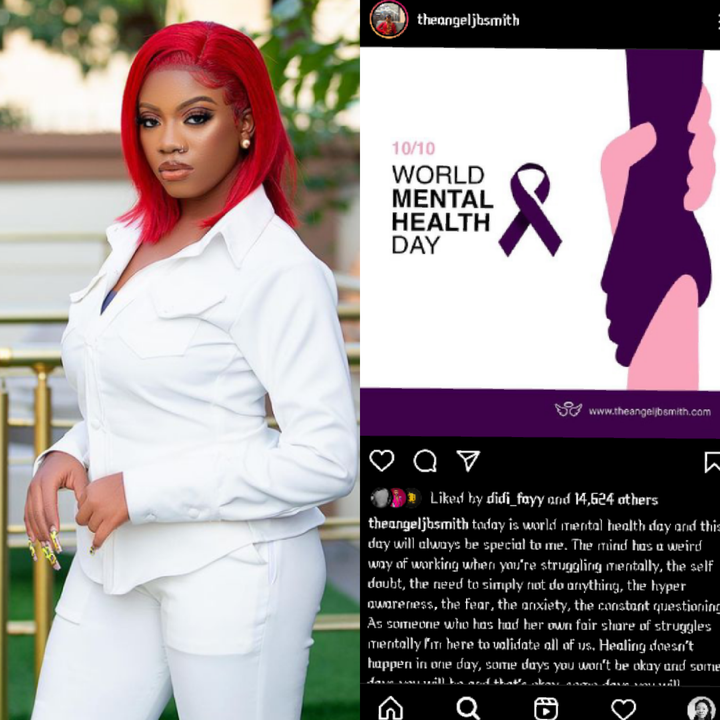 Cc: Angel Smith's Instagram page
On the 10th of October, 2021, the World Mental Health Day was celebrated worldwide. BBN Angel posted a heartfelt message on Instagram. Her post addressed everyone who was experiencing depression in any of its many forms. See screenshots below.
Cc: Angel Smith Instagram page
In her lengthy post, she ...
Proceed to Read Full Article >
>