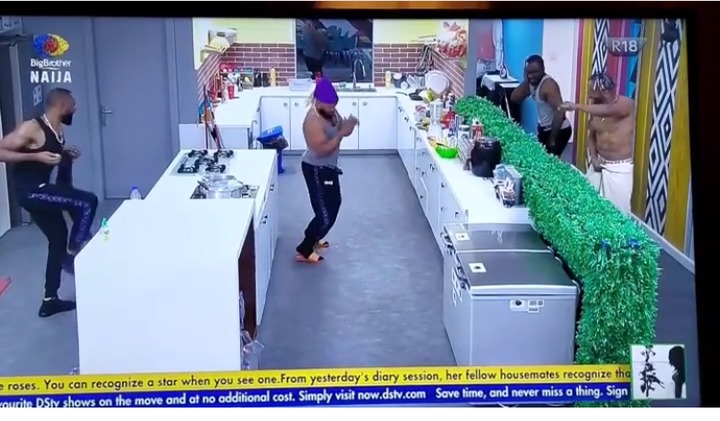 It's a happy day in big brother's house this morning as the housemates had fun while cleaning the house.
The camera caught Emmanuel, Cross, WhiteMoney, and Pere in the kitchen. They decided to add spices to the activities with their dance moves.
The vibe started with WhiteMoney and Pere, then Cross and Emmanuel joined them. They all showed t ...
Proceed to Read Full Article >
>