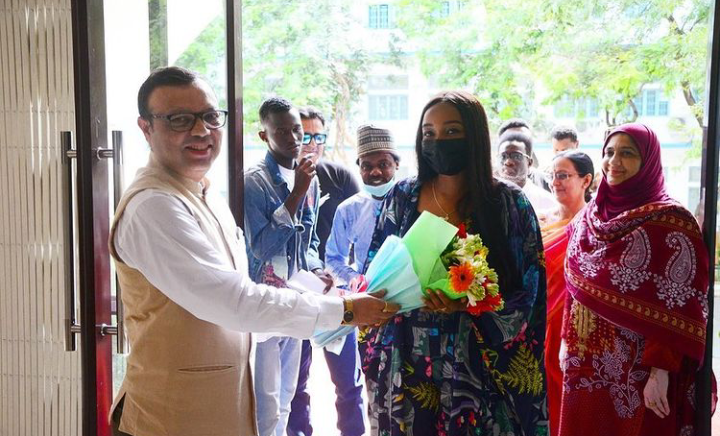 Nollywood and Kannywood actress paid a visit to Nigerian Students who are studying at Integral University Lucknow, India. 
Photo credit: @rahamasasau(Instagram)
According to the actress, she was invited by the student when they noticed that she was in India. She happily accepted the invitation by going over to the school to meet up with the ...
Proceed to Read Full Article >
>